Josh's Outward Bound Pictures (1/3)
Our awesome instructors: Joe and Blake.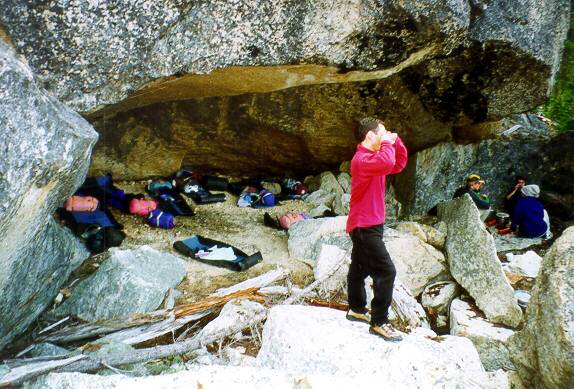 This is Mitch awakening the morning of the fateful day of his knee injury.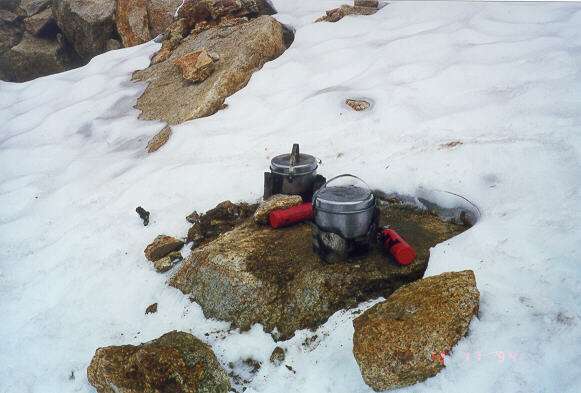 Here's our modern, well-equipped kitchen.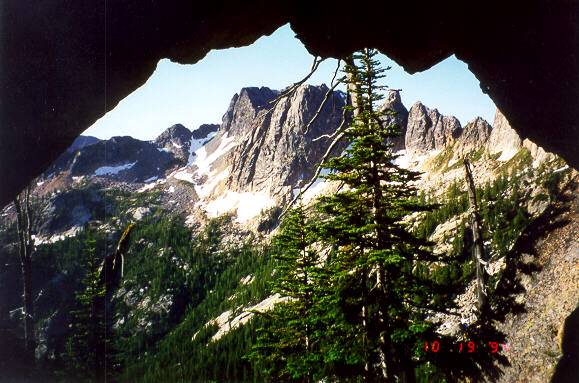 This is the view from the pouch. The pouch was a cave located in the face of a granite cliff. It was a lot of fun crossing over to the pouch along a fairly narrow and treacherous ledge at night with only our headlamps illuminating the way. Luckily Joe "mountain goat" Talbert set up a rope along the route for us to tie into!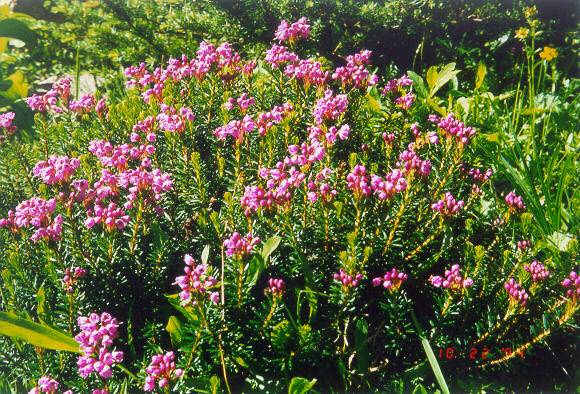 The mountains and lakes aren't the only beautiful things in the Cascades.